Welcome to Vancouver, a city known for its stunning natural landscapes, thrilling outdoor activities, and endless opportunities for adventure. If you're an adrenaline junkie or simply looking to challenge yourself, this is the perfect destination for you. From Island tours to skydiving adventures, get ready to conquer Vancouver one adventure at a time!
Island Tours: Exploring the Natural Beauty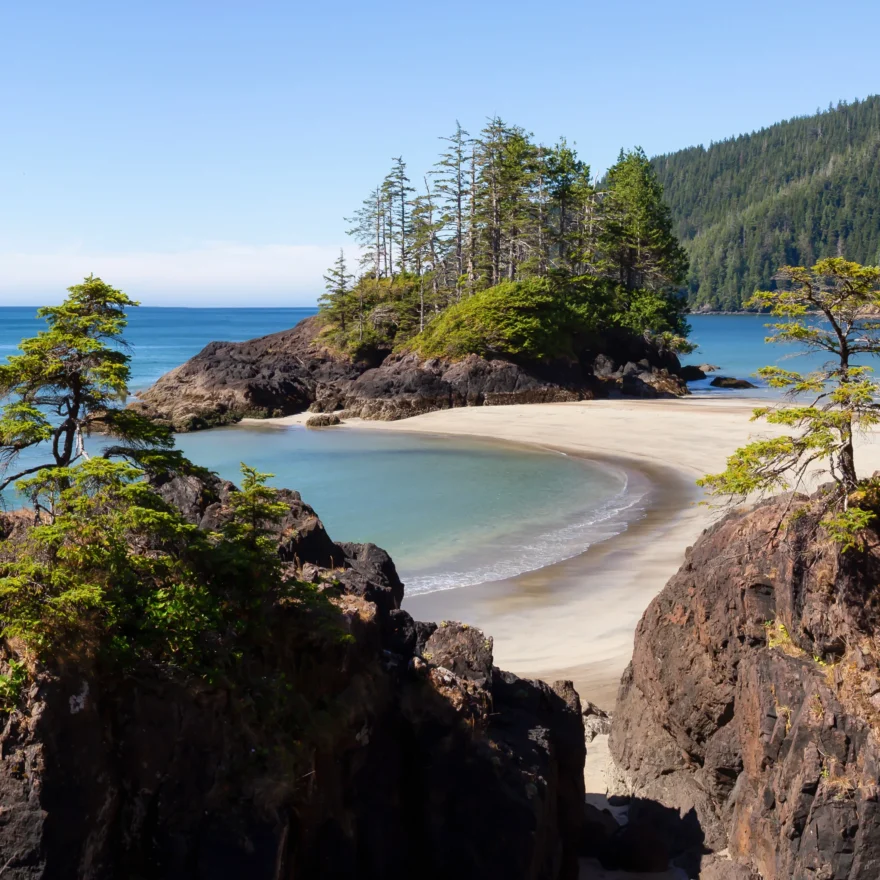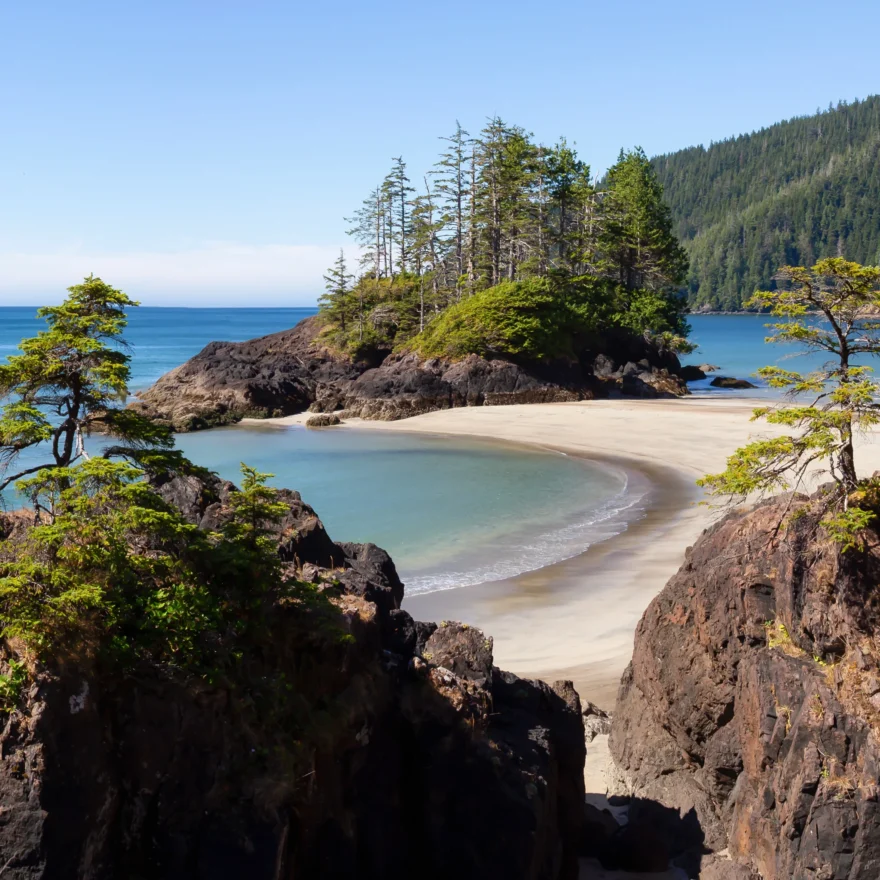 Begin your Vancouver adventure by exploring the captivating beauty of Vancouver Island. Hop on a ferry and make your way to this enchanting island, known for its lush rainforests, pristine beaches, and diverse wildlife. Embark on guided tours that will take you to iconic destinations like the Butchart Gardens, Tofino's rugged coastline, and the charming city of Victoria. Immerse yourself in the island's natural wonders, spot majestic whales, and hike through ancient forests – Vancouver Island Tours will leave you in awe of its breathtaking beauty. Explore the picturesque harbor of Victoria, visit the Royal BC Museum to learn about the region's history, and enjoy delectable seafood at local eateries.
Hiking Adventures: Conquer the Grouse Grind and More
For hiking enthusiasts, Vancouver offers an abundance of thrilling trails that cater to all skill levels. One of the most famous and challenging hikes is the Grouse Grind. Be prepared for a steep ascent as you climb the 2.9-kilometer trail, testing your stamina and determination. The reward? Spectacular views of the city skyline and a sense of accomplishment like no other.
If you're up for more, explore other popular trails such as the Stawamus Chief, Lynn Canyon, and the Pacific Spirit Regional Park. Vancouver's hiking scene is a haven for adventure seekers. Lace up your hiking boots, pack a water bottle, and immerse yourself in the breathtaking beauty of the Pacific Northwest.
Water Sports Extravaganza: Kayaking, Paddleboarding, and Surfing
With its stunning coastline and pristine waters, Vancouver is a playground for water sports enthusiasts. Grab a kayak or paddleboard and explore the tranquil waters of English Bay, Deep Cove, or False Creek. Paddle along the shoreline, discover hidden coves, and enjoy the serenity of nature. If you're looking for a more adrenaline-pumping experience, head to Tofino, where you can catch some of the best waves in North America.
Surfing in Tofino is a must-try for both beginners and experienced surfers alike. Join a surf lesson, ride the waves, and experience the thrill of gliding on the water. Vancouver's water sports scene offers a refreshing and invigorating way to connect with the ocean and embrace the coastal lifestyle.
Whistler Skiing and Snowboarding: Conquer the Slopes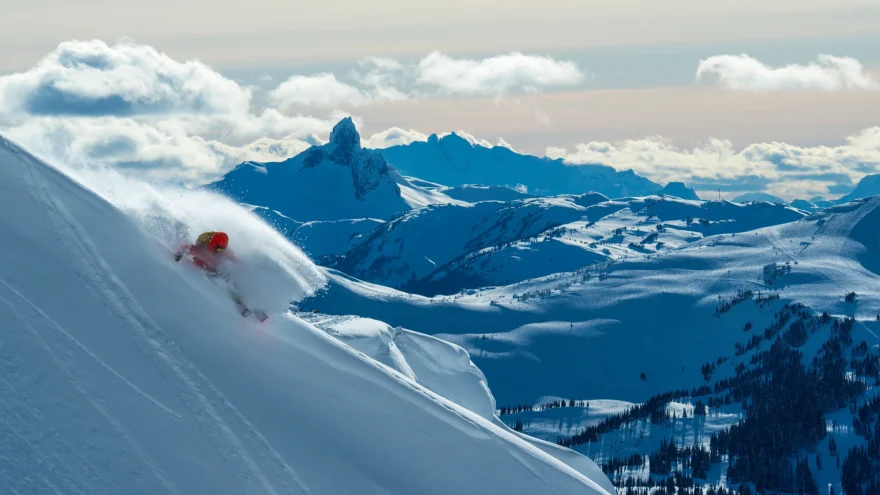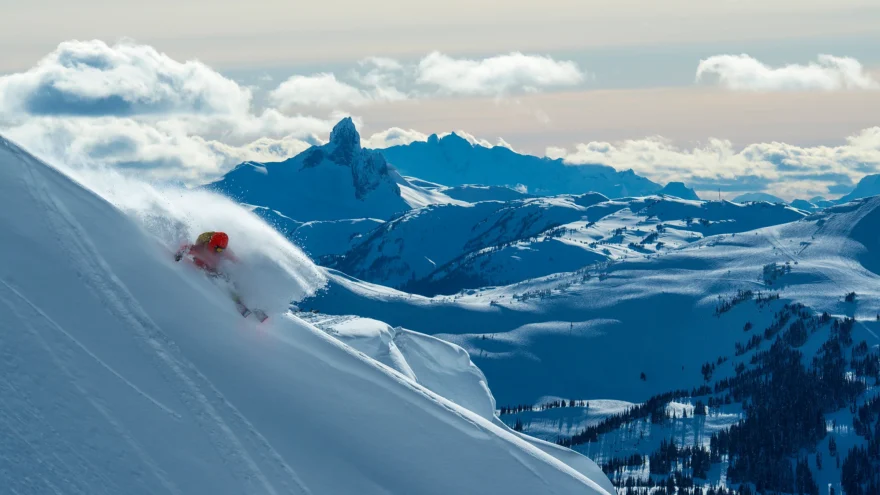 Vancouver is not only an adventurer's paradise in the summer but also a winter wonderland. Just a short drive away, you'll find Whistler, one of the top ski resorts in the world. Strap on your skis or snowboard and hit the slopes of the Whistler and Blackcomb Mountains. With over 8,000 acres of skiable terrain, you'll find endless runs suited for all levels of expertise.
Soar down the mountains, feel the rush of cold air on your face, and immerse yourself in the breathtaking alpine scenery. Whistler is a must-visit destination for winter sports enthusiasts. After a day on the slopes, unwind in the village, indulge in world-class dining, and relax in a cozy mountain lodge.
Biking Trails: Exploring Vancouver's Scenic Routes
Vancouver is a bike-friendly city with an extensive network of scenic cycling paths. Rent a bike and embark on a two-wheeled adventure through Stanley Park's picturesque seawall or along the beautiful beaches of Kitsilano. For mountain biking enthusiasts, the North Shore offers thrilling trails that will test your skills and give you an adrenaline rush. From beginner-friendly routes to challenging downhill tracks, Vancouver's biking scene has something for everyone. Explore the lush forests, breathe in the fresh air, and soak in the stunning views as you pedal your way through the city. Don't forget to stop for a picnic in one of the many parks along the way.
Wildlife Encounters: Whale Watching and Seal Spotting
Immerse yourself in the wonders of the Pacific Ocean by embarking on a whale-watching tour. Vancouver is a prime location for spotting majestic orcas, humpback whales, and other marine wildlife. Join a guided tour and witness these magnificent creatures in their natural habitat, creating memories that will last a lifetime. Additionally, keep an eye out for adorable seals, sea lions, and bald eagles as you explore Vancouver's shores. Take a leisurely stroll along the waterfront, bring your binoculars, and prepare to be amazed by the diverse marine life that calls these waters home.
Suspension Bridge Thrills: Crossing the Capilano Suspension Bridge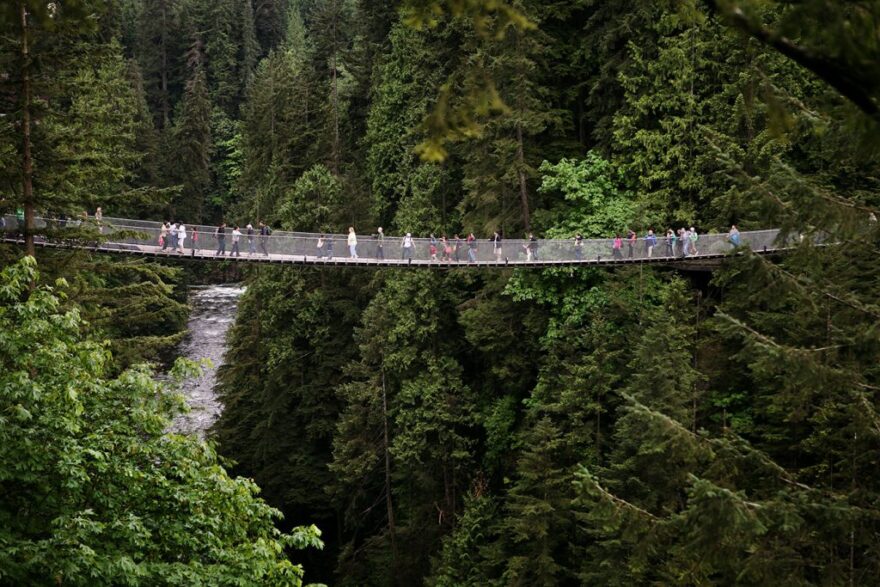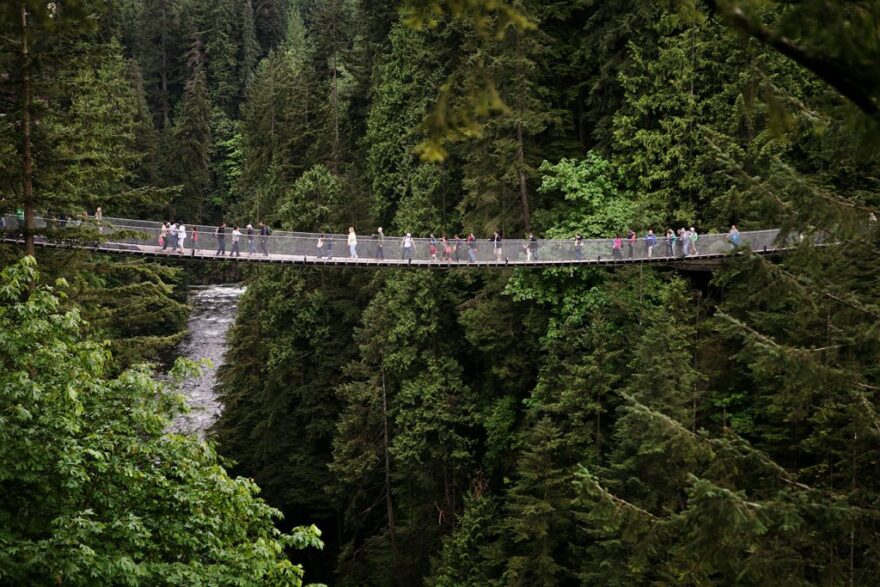 Prepare to challenge your fear of heights as you cross the legendary Capilano Suspension Bridge. Suspended 230 feet above the Capilano River, this iconic bridge offers breathtaking views of the surrounding rainforest. Take your time to soak in the beauty and serenity of nature as you navigate the swaying bridge. Explore the Treetops Adventure and Cliffwalk, both offering unique perspectives and a thrilling experience high above the forest floor.
Learn about the local flora and fauna, walk among the treetops, and capture stunning photographs of the lush greenery. The Capilano Suspension Bridge is a must-visit attraction that combines adventure and natural beauty in one unforgettable experience.
Outdoor Rock Climbing: Scaling the Local Crags
Calling all climbing enthusiasts! Vancouver boasts an array of outdoor rock climbing opportunities. From the granite cliffs of Squamish to the limestone walls of North Vancouver, there are climbing routes to suit all levels of expertise. Challenge yourself to conquer the crags, test your strength and agility, and admire the stunning panoramic views from the top. Whether you're a beginner or an experienced climber, Vancouver's rock climbing scene will leave you craving for more. Join a guided climbing tour, learn the ropes, and experience the thrill of scaling the vertical cliffs of the Pacific Northwest.
Skydiving and Paragliding: Aerial Adventures with Breathtaking Views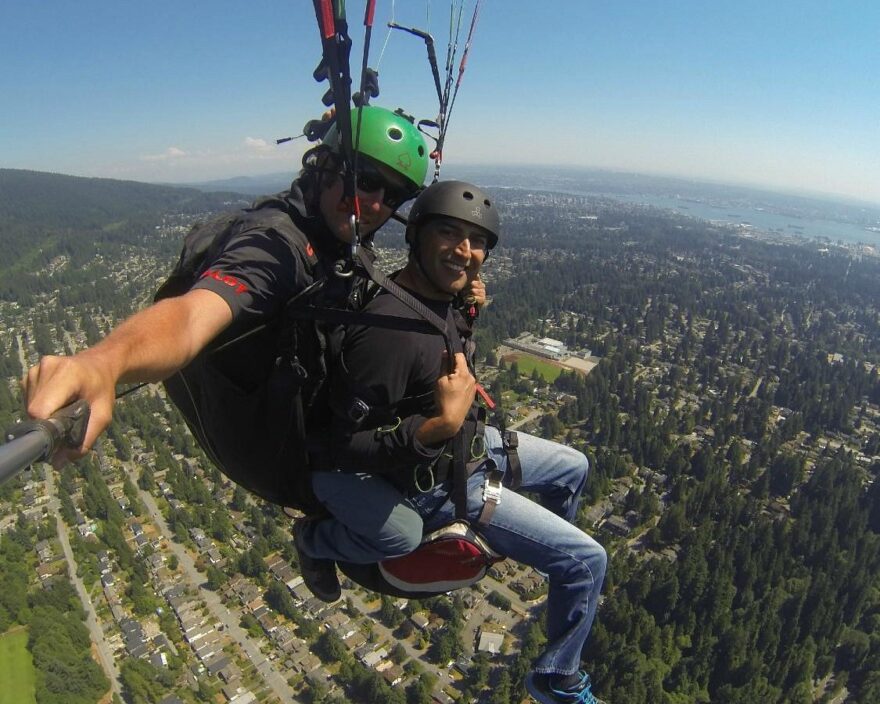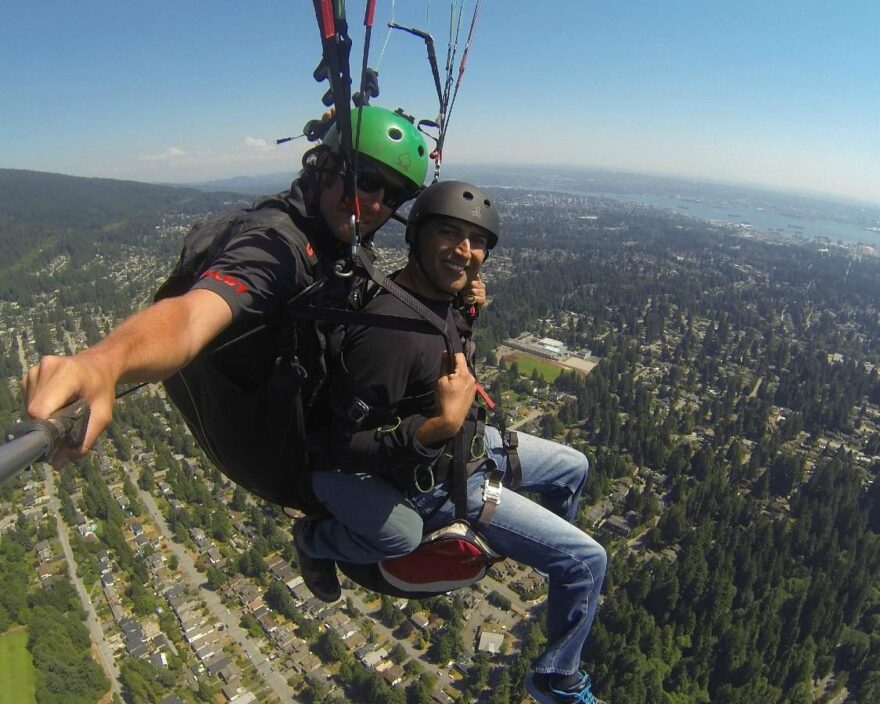 For the ultimate adrenaline rush, take to the skies with skydiving or paragliding adventures. Experience the thrill of freefall as you leap out of an airplane, taking in stunning bird's-eye views of Vancouver and its surroundings. If you prefer a more serene aerial adventure, try paragliding and gliding through the sky like a bird, capturing panoramic views of the mountains, ocean, and cityscape.
These daring activities will undoubtedly be the highlight of your Vancouver adventure. Trust experienced instructors, enjoy the rush of adrenaline, and create memories that will last a lifetime as you soar through the sky and marvel at the beauty of the landscape below.
Conclusion
So there you have it: a bucket list of adventurous activities in Vancouver that are sure to make your next trip to the city an exciting one. From breathtaking hikes and adrenaline-pumping skydiving experiences to incredible food tours and unique cultural attractions, we hope this list has given you some ideas about how you can conquer Vancouver during your upcoming visit. Have fun exploring!