Summer is a great time for teenagers. They don't go to school and have time to pursue their hobbies and favorite activities and create wonderful memories. For some teenagers, a nice summer is the one they will spend on the beach, others want to stay with their grandparents on the outskirts of big cities, and some go on joint excursions and adventures with their peers. For those craving adventure, there are countless opportunities to immerse themselves in nature, push their limits, and make new friends along the way. The teen adventure programs include organized tours with an adult who ensures everyone's safety. And the choice is really great – from swimming to mountain climbing and even camping. In this article, we'll explore some of the top picks for teen adventure programs that offer experiences that will leave a lasting impression.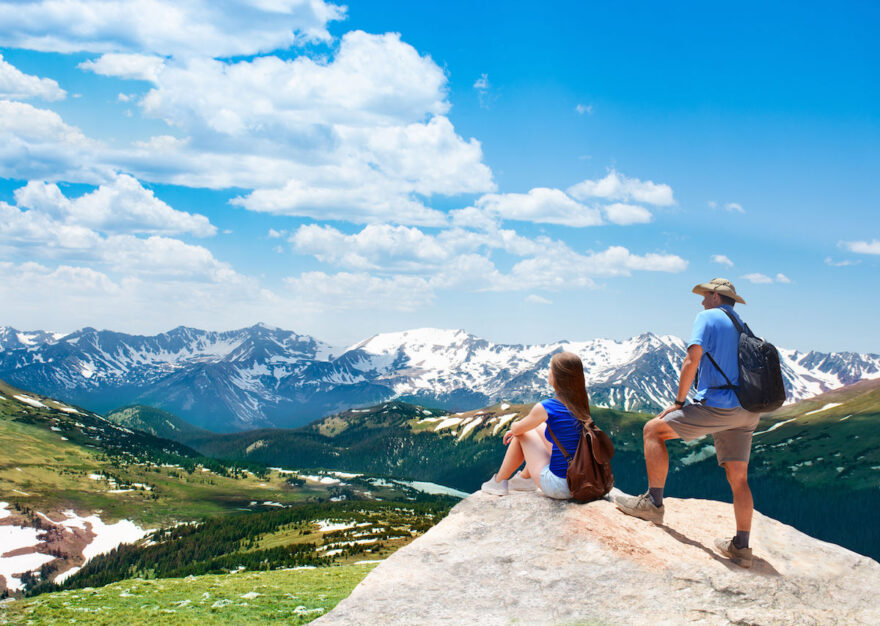 1. Backpacking in the Rocky Mountains
This is a great way for teenagers to get to know the nature and beauty of the Rocky Mountains. They will also learn to pack the essentials in their backpacks and recognize danger in nature. With the help of the guide, they can discover many beauties in this area in America, knowing that it is about picturesque mountains that leave no one indifferent.
2. Kayaking and camping in the fjords of Norway
Norway is a rich country with dramatic nature and beautiful parts worth visiting. From kayaking through the fjords or visiting the most beautiful natural landscapes, Norway offers one of the most wonderful experiences a teenager can have in a lifetime.
3. Scuba diving or snorkeling in Zanzibar
Zanzibar is another beautiful location that will delight any teenager. Usually, the tourist arrangements are really expensive, but with organized programs, you can explore this unique corner of nature with crystal clear water and endemic marine life. Scuba diving or snorkeling in Zanzibar offers the opportunity to explore coral reefs, swim with tropical fish, and even encounter dolphins and whales. It is not in vain that this is one of the favorite locations of adult tourists. And if you have the opportunity, send your teenager on such an adventure.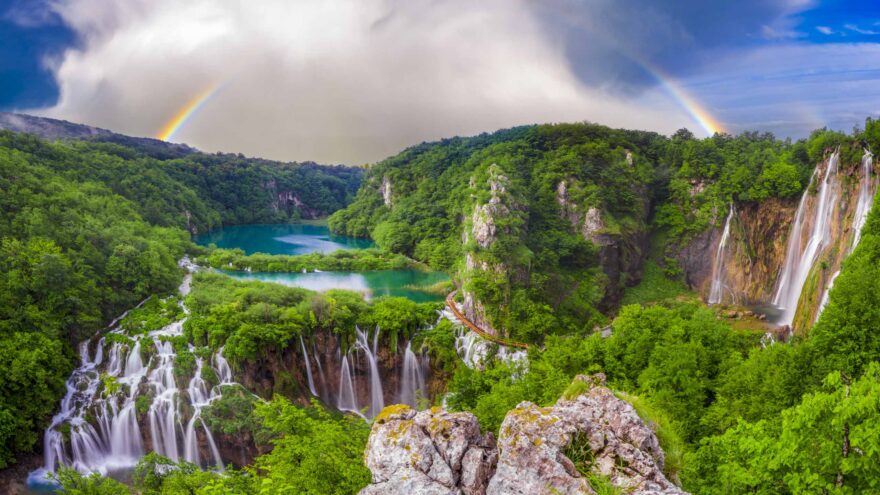 4. Exploring the Plitvice Lakes National Park
Croatia is a country that is part of the Balkans in Europe. It is located close to Slovenia and Montenegro and faces the Adriatic Sea. Of course, it's probably familiar to you if you've watched Game of Thrones. The seaside places are beautiful, as are the islands in Dalmatia. But do you know that in Croatia there is a national park called Plitvice Lakes? These are cascading lakes with blue water that flow into each other through waterfalls. Here you can explore nature or just enjoy the view that is not found anywhere else in the world.
5. Learning to cook Italian cuisine in a cooking class
If you are a fan of delicious food prepared with lots of fresh ingredients, love, and authentic charm, then Italy is the right place for a different adventure. Of course, Italians are known for pizza and pasta, but their cuisine is much more than that. For example, they prepare excellent meat dishes but are also skilled when preparing bakery products. If you go on an organized tour, the whole process will be guided by experienced chefs. Of course, not everyone is skilled enough to prepare a full Italian meal, but it is enough that there is an interest in seeing all possible ways of preparing Italian food.
6. Cultural immersion with the local Swazi people
Swaziland is a very small African country known for nurturing authentic culture and tradition. People are dedicated to traditional music, handicrafts, dancing, and food preparation. If you are interested in your teen learning more about small countries and their authentic traditions, this could be one of their best experiences.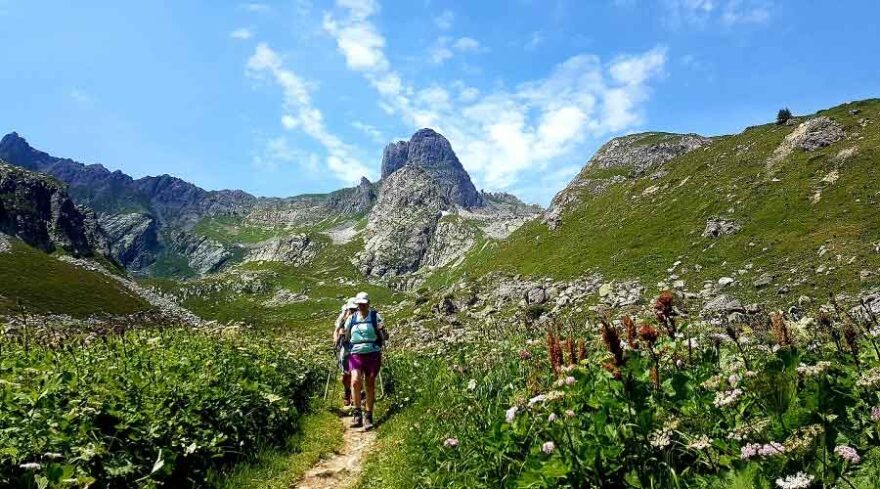 7. Hiking in the French Alps
The French Alps are sure to take your breath away – in every possible way. First, climbing is a challenge only for those who are already interested in this kind of activity. And secondly, all the landscapes are beautiful, you can see mountain peaks, glaciers, and beautiful mountain lakes. Of course, there are less complicated routes to climb, but if you want to experience the beauty of the French Alps, you should probably choose the more difficult route.
8. Whitewater rafting in the Arkansas River
Do you like the idea of a rapid river adventure? This is one of the most popular destinations in the United States, and activities are adjusted according to the age and experience of the participants. Participants will navigate through thrilling rapids while taking in the stunning natural scenery of the river canyon.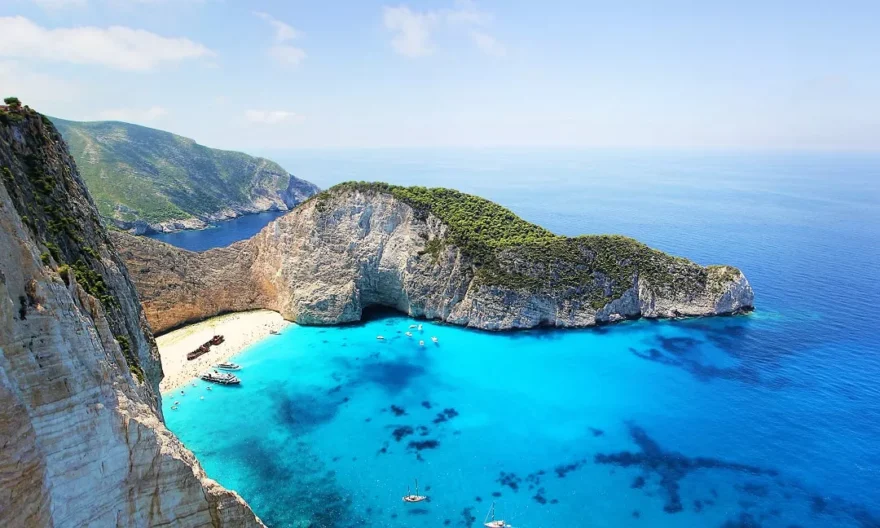 9. Sailing in Greece
Greece is another country worth visiting. Part of the country juts out to the Aegean Sea and parts to the Ionian Sea. Whichever location you choose, you won't go wrong. From beautiful Chalkidiki, to Parga, Rhodes, and even Crete, you have so many interesting places to visit. Greece is one of the locations you should always have on your bucket list. And if you plan on signing up your kid for such an adventure, you are making the right choice. Teens will learn to sail and navigate the Aegean Sea and explore picturesque Greek villages and beaches. As a bonus, they will learn more about history and mythology.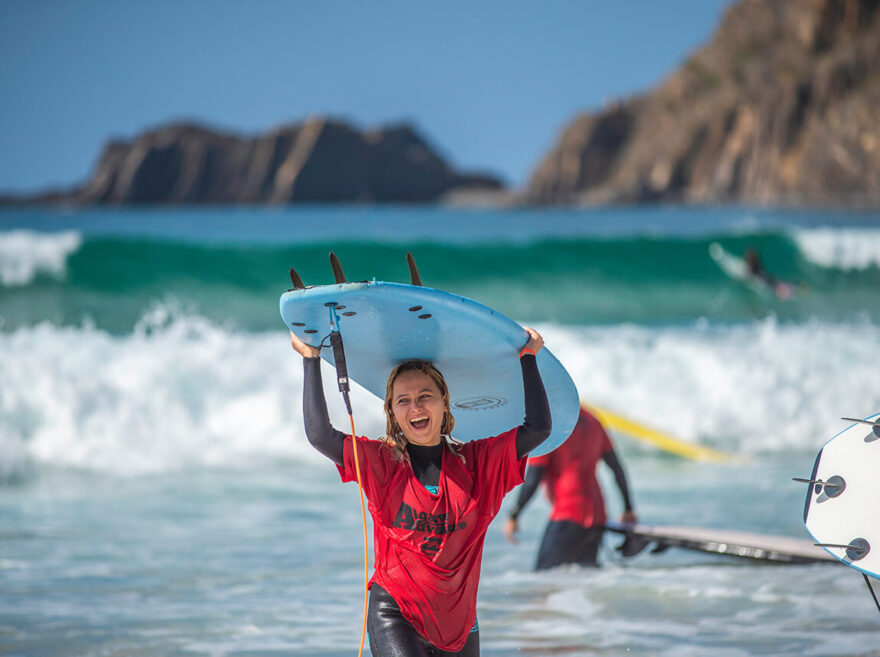 10. Surfing in Portugal
Portugal is a popular destination because of the warm water and waves that are great for beginner surfers. Teens will receive instruction from experienced surfers and can explore Portugal's vibrant culture and cuisine. Another interesting thing is that Portugal is gaining more and more popularity, and whichever part you decide to visit, you will feel the authentic life of the Portuguese. And of course, the proximity to Spain makes visitors more and more interested in this country, which, unfortunately, has not received the attention it deserves for a long time.
Conclusion
The country is beautiful, and everyone who has the opportunity should discover the beauties, no matter how far they are. There is nothing better than hanging out with the generation when we are young – and teenagers deserve it.