A new form of technology in the printing world emerged in the early 1990s that used digital technology to transfer inks directly to different variations of fabrics and other textile materials.
These digital fabric printing services shook up the fabric industry, leading to many benefits like quality improvement, sustainability, etc. During this time, the most popular inkjet technology came into existence and became famous.
After that, customer-friendly printers came into existence, and the public was buying the same for office and home use worldwide for printing on paper. In 2003 this technology developed further, and fabric printing became mainstream for many business houses with new industry standards.
Fabric Printing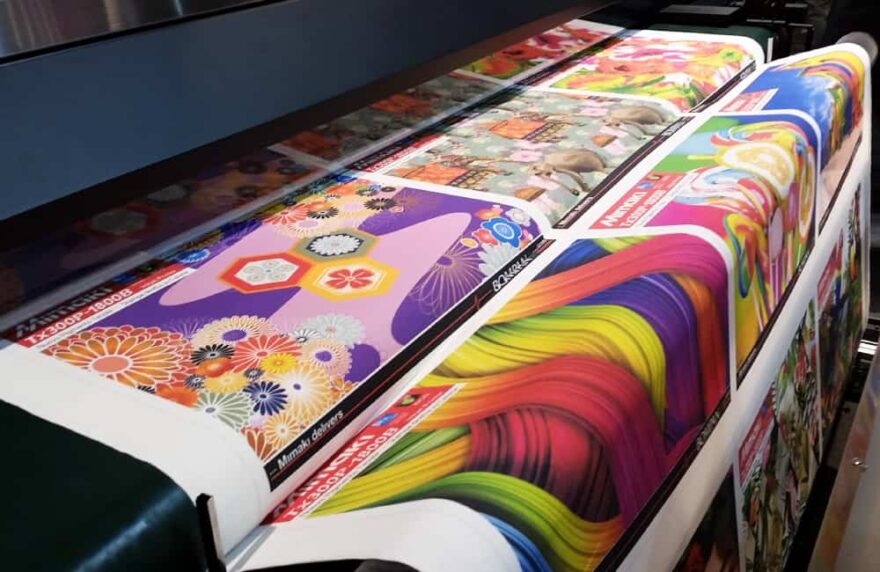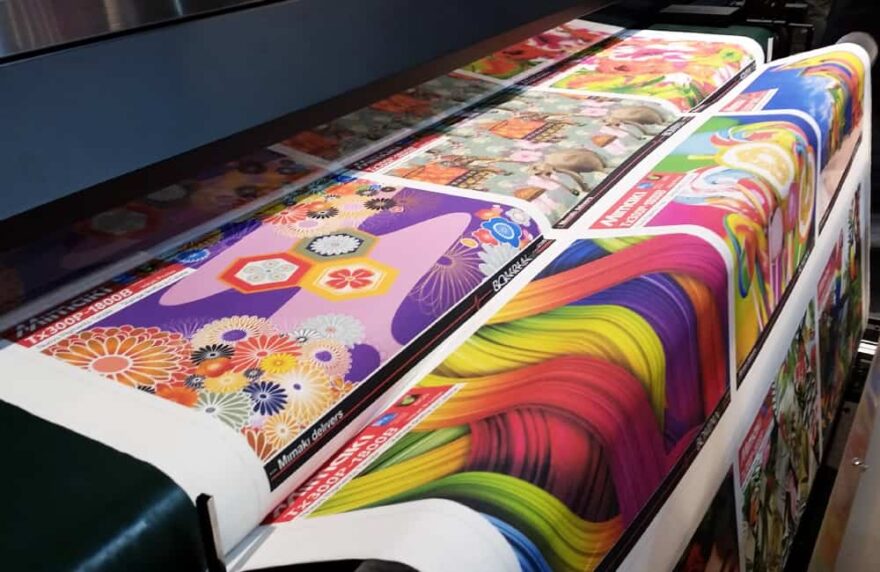 The process of applying colored patterns and various designs onto a piece of fabric is known as fabric printing. In a predefined sharp way, more colors only apply to certain fabric parts giving the material that sharp-featured look.
Printing on a cloth is not affected by any form of fiction or even washing because digital printing on the fabric helps affix the colors onto every fiber targeted in the material.
This concept is entirely different from dyeing. While dyeing a cloth, the whole fabric gets covered in one color evenly. But in digital printing, a specific selected part in the material gets printed in repeat patterns.
Ways Digital Fabric Printing Is Changing Shoppers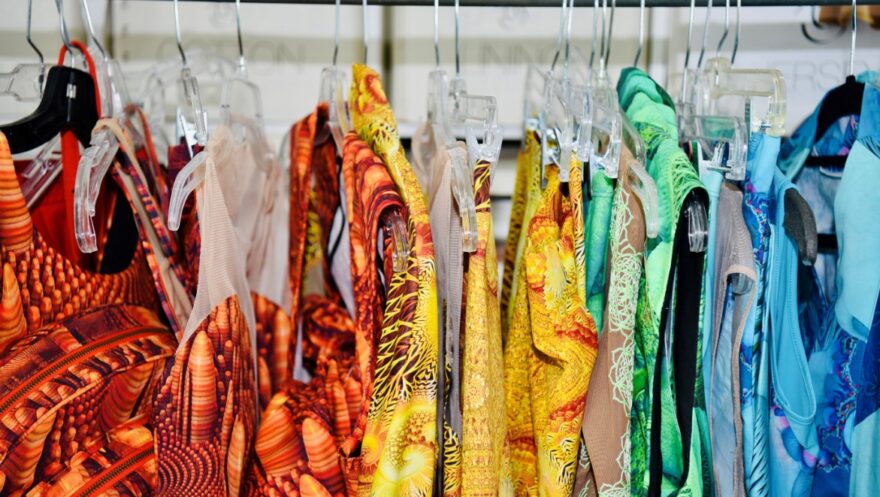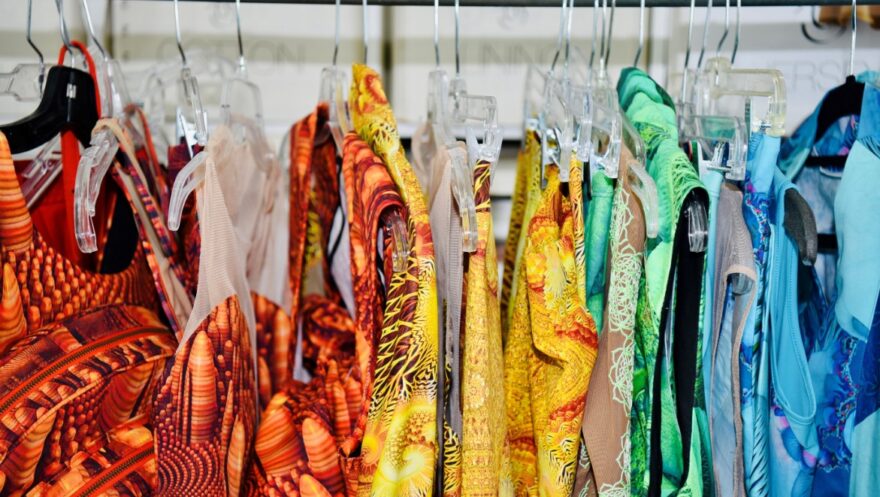 After the concept of digital fabric printing came into being, it took a lot of work to catch up initially. Then the technology developed at a rapid pace and exceeded the limitations of traditional methods.
By the year-end of 2030, the global digital printing market should surpass seven billion, per Allied Market Research's report. Digital printing of the fabric has many advantages and has changed how shoppers shop for clothes and other digitally printed fabric materials. A few ways how it changed are,
Production In Small Batches
One essential benefit of digital printing for textiles is the ability to produce small or even medium batches of clothes at a profitable price.
After printing the required quantity of a small batch of clothes designed, the procedure can change. Different sets of clothes can get printed immediately without any delay, and no extra expense will incur for a new setup.
Due to the ability to print on demand and in small quantities, the inventory stock levels of clothes will decrease, making more profits for manufacturers and the customers who shop them.
Benefit To The Fashion Industry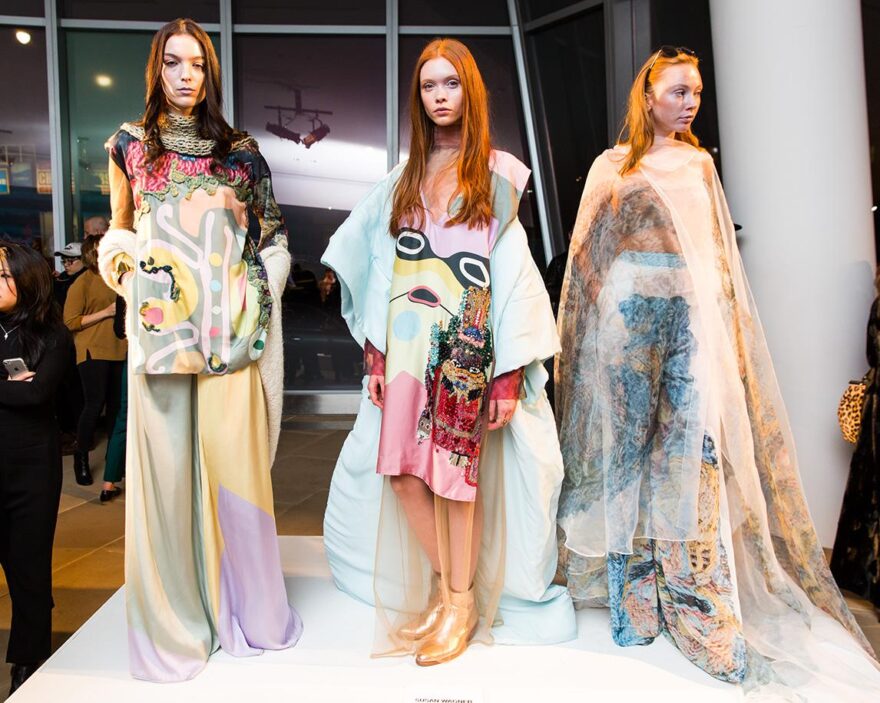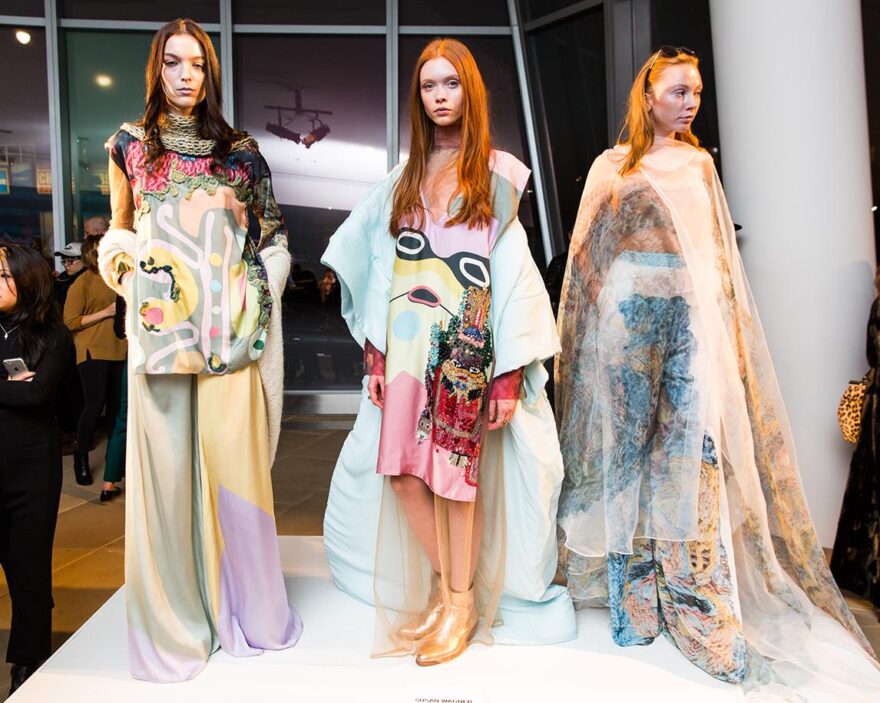 The fashion industry benefited greatly due to the digital fabric printing technology advancement. Print-on-demand has made this technology help companies maintain less stock by implementing simple workflows. The garments get more exposure to the market faster, reducing the storage cost.
Due to this technology, many high-end designers and various fashion houses produce affordable trial runs of new designs faster. It has given way to test more design strategies that take less production time, making customers flock around the fashion industry looking for the latest trend they can get.
Customized Quality
The digital fabric helped achieve a wide range of creative designs with precise fine lines, sharp geometrics of color perfections, and micro-floral patterns trending in the fashion circle.
The printing color accuracy and the final printout are perfect in this method. The print seen on the computer screen image is what the customer gets as the final output on the fabric. It helped the customers get their clothes designed with many customization options available. With the print-on-demand concept coming into being, customers can select any good design pattern and get it printed in high quality.
Many online stores allow customers to print their customized designs on high-quality t-shirts and other garments, then deliver them to their homes.
With the help of this technology, apart from the manufacturers and designers, even the customers can produce various graphics on the fabric, having stunning images with designs anyone can go gaga over.
Whether home décor interior design, sportswear, or even fashion design, shoppers can get stunning, customized, high-quality products with a bit of creativity.
Eco-Friendly In Nature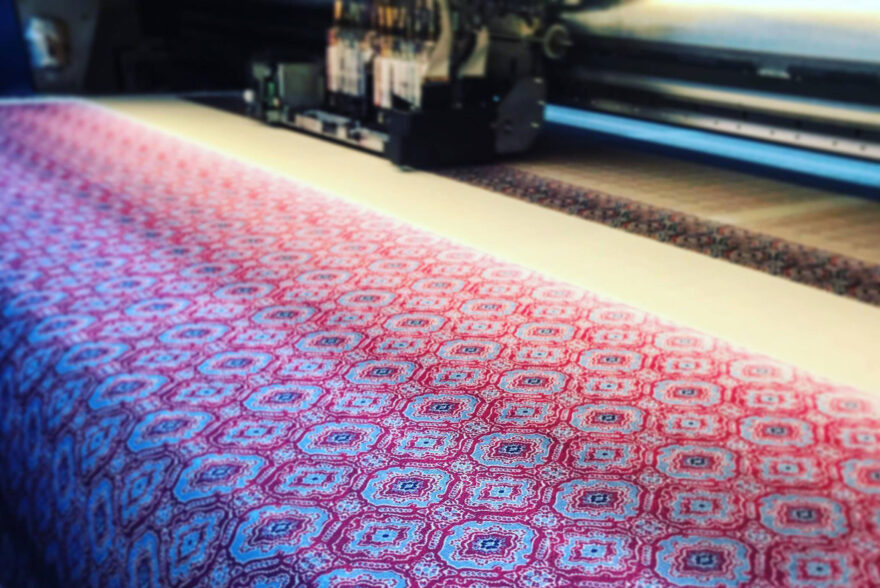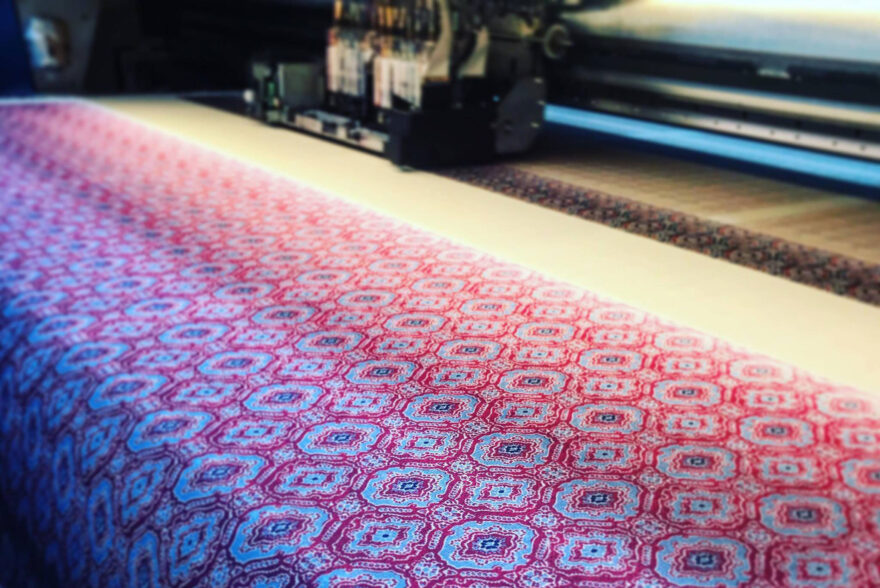 It is up to the present generation to ensure that whatever technology they use is environmentally friendly to Mother Earth. In this context, digitally printing the fabric is indeed eco-friendly compared to traditional printing methods on the fabric material.
The traditional method uses a large quantity of water and consumes too much electricity for printing on the prepared screens, and energy gets wasted cleaning up after the print.
If the reports of BizVibe are to be believed, many governments worldwide are planning to draft a law for reducing the waste put out by businesses using traditional methods.
Customers worldwide are becoming aware of the imbalances the traditional printing methods cause to the environment. Hence, they are shifting towards shopping for more eco-friendly garments, as it does not clash with their eco-friendly conscience.
Curtains &  Bedding Textiles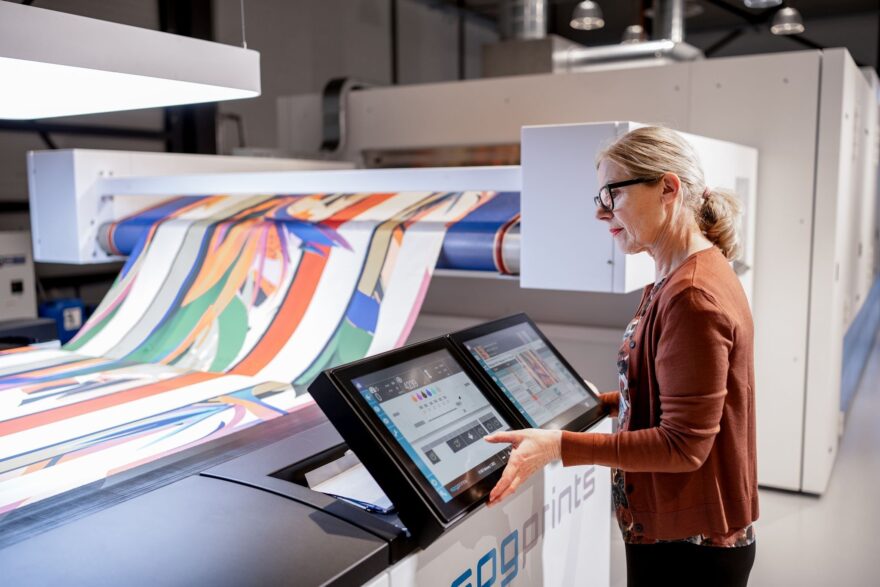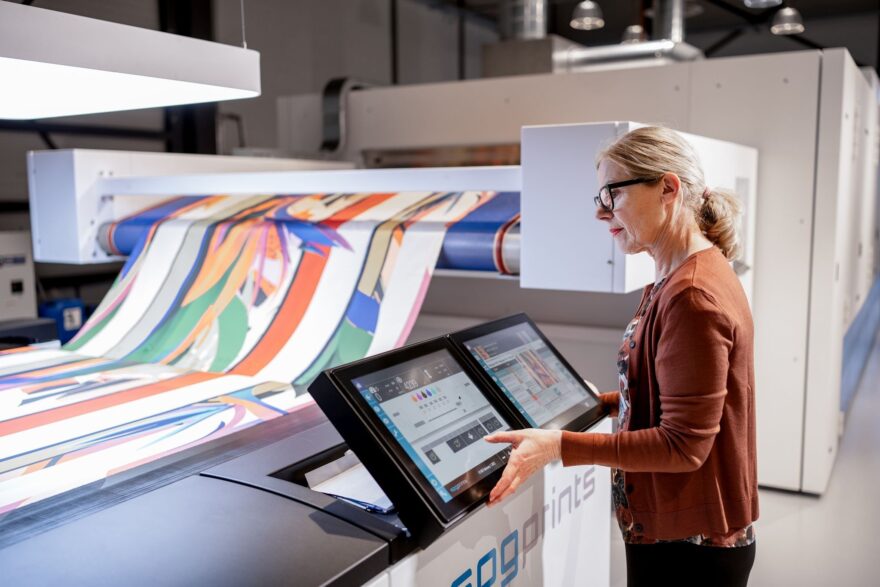 Before the technological advancement in digital fabric printing, customers were happy with the slow fashion that lasted for years. But the present-day public is more fashion-conscious, and they love fast fashion with customized, personalized exclusive products based on their style of interior designs.
Shoppers have become more inclined to look for those brands and platforms that cater to customized home décor products. They are even willing to spend premium prices on these products if they align with their style.
This trend has propelled fast growth in textile markets dealing in customized curtains and bedding. Since the purchasing power of this generation is increasing, and they love shopping online from the comfort of their home, the demand for customized curtains and bedding designs is rising.
The modern generation loves their curtains and bedding aligned as per their favorite web series, characters, or even favorite brands or designs that are modern, exclusive, and eye catchy. They love spending more on limited edition or custom-designed products.
Cost Reduction
Savings in the cost of designing using digital textile printing is another factor that is moving the customers towards it, as they have realized these savings will get automatically passed on to them.
Since the traditional type uses more electricity, ink, and water, its large setup increased the cost of printing to a great extent. Additionally, every print running on traditional equipment can print only in large quantities, and no print-on-demand is available. Much time and money gets spent preparing the screen set as each colored design requires a separate screen.
With the help of digitalization in printing, there is no screen required for the printer, thereby reducing the cost, which enables fulfillment of customers print on demand requirements, thereby reducing the cost incurred.
Conclusion
Digital printing has indeed changed how shoppers shop nowadays, as it has many benefits. Moreover, it helped the companies reduce setup costs and efficiently deliver shoppers' print-on-demand requirements.
Demand has risen for printed furniture materials like sofa covers, cushion covers, and bed headrests; shoppers love it if it's hand stitched. In short, digital fabric printing has completely changed how a shopper shops.